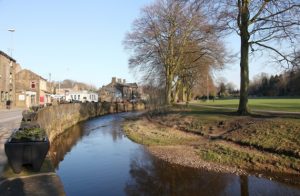 Famed as a centre for textile production since the 16th century, Barrowford has a long history of cotton and wool, and its mills and traditional weavers' cottages are still part of its heritage. While the weaving sheds and looms have long since stopped producing fabrics, the sheds have become a home to all kinds of other businesses, including workshops for artists. Today, the village is a popular tourist destination and home to commuters who work across Lancashire, but it still retains that traditional air.
If you're the kind of person who loves the traditional way of life, then you might want to consider booking a hog roast for your next celebratory party. As specialists in hog roasting, Spitting Pig offer some of the best and tastiest spit roasted meats in the county, courtesy of Hog Roast Barrowford. What's more, our traditional hog roasts are available for all kinds of parties and events, whether private or corporate, and we're able to cater for small numbers of guests, or even for thousands of party-goers, if that's what you require.
The Best Hog Roasts in Barrowford
When you book catering from Hog Roast Barrowford, you can expect both top class food and top class service. Our experienced, professional chefs will come direct to your venue, set up our specialist hog roasting machines, prepare all the food and then cook it on site. Our spit roast machines make a spectacular centrepiece, especially when there's a full hog rotating on the spit, emitting those delicious roast pork aromas. We can guarantee that when you choose a hog roast as the mainstay of your event's menu, your event will never be forgotten.
Our hog roasts are suitable for all kinds of party fare. Whether you simply want our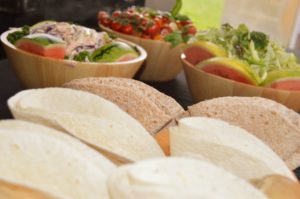 chefs to slice up your spit roasted hog and cram it into a freshly baked roll, topped with stuffing and applesauce, or you want it to form the centrepiece of a formal buffet, you'll get beautifully prepared meat that's cooked to perfection. What's more, we offer far more than just roasted meat, although we're sure that they're going to be your number one choice. Our menus include all kinds of dishes from salads and finger foods, to canapés, party platters, main courses, desserts and more. Take a look at our celebratory menus now and choose the one that most suits your needs, or give us a call and tell us what you had in mind, and our team at Hog Roast Barrowford will do their best to accommodate your request.