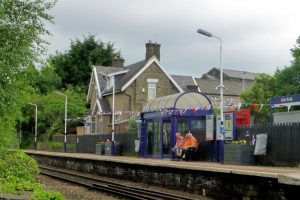 The Leeds and Liverpool Canal and cotton mills put Brierfield on the map when people flocked to the Pendleside village to work in the cotton industry. Of course, the cotton mills have long since shut down their machines, but the village still remains home to Lancashire folk who love the industrial heritage set amongst the countryside. If you can trace your roots in Brierfield back to the times of the cotton mills, or whether you're a new resident who has just moved into the area, when it comes to celebrations, we're sure that you'd love to put on something a little different. And that's where Spitting Pig's Hog Roast Brierfield can help you – we can cook up one of our delicious hog roasts for you and your guests.
As one of the best hog roasting companies in Lancashire, we cook some of the tastiest and juiciest hog roasts in town. Whether you're planning a small party to celebrate a milestone birthday, you've invited a couple of hundred guests to celebrate your nuptials, or you're putting on a summer party with hundreds of guests, our signature hog roasts will be the highlight of your get-together. We'll bring our spit roasting machines to wherever your party is taking place, set it up and then prepare and cook all the food on site.
The Best Hog Roasts in Brierfield
Our professional chefs know all the secrets for producing the perfect hog roast, from cooking it slowly for a minimum of 6 hours to making sure that it's sweet and succulent to providing enough heat to get the crackling crisp and tasty, just how you like it. Our waiting staff will be on hand to make sure that all the food is presented and served up on time for your guests and that everything runs like clockwork. We'll clear up after you've eaten, and even plate up any uneaten food so that you can tuck in again later.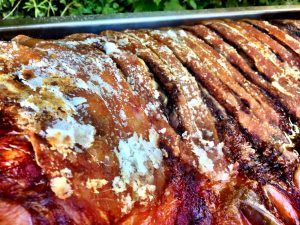 If this sounds like the kind of catering company that you're looking for, then why not get in touch with us here at Hog Roast Brierfield? While we've got a reputation for providing the best hog roasts in Lancashire, we also offer a wide variety of menus to suit all tastes, including vegetarians. Finger foods, party platter, canapes, crisp salads, main courses, fish dishes, desserts – you name it – and you'll probably find it on our menu. But if not, just ask. After all, we're here to ensure that you get the best outside catering in Brierfield.