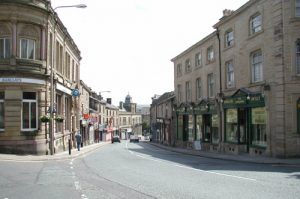 Spitting Pig is proud to announce that it's now possible to get our tasty and juicy hog roasts in Padiham. So, if you live in the area and you're on the lookout for something a little different for your next special occasion, look no further than Hog Roast Padiham.  We know that when you're searching for outside catering companies, you want to make sure that you get caterers who know how to put on a great spread, and who know how to impress. That's exactly what you'll get with Hog Roast Padiham.
We can cook up all kinds of delicious party dishes and party platters, and our signature hog roasts are sure to steal the show at any social gathering. Whether you're planning a small but intimate get-together or a banquet for a couple of hundred, we have the skills, the experience and the expertise to not only cope, but to serve up a memorable feast.
The Best Hog Roasts in Padiham
While you may have looked at other caterers in the Burnley area, when you book our specialist catering company you can be sure that you'll be benefiting from the experience of professional chefs, courteous and hard-working waiting staff, and some of the best food in the River Calder area.
Made with some of the best locally sourced produce, our dishes will never disappoint. From our signature hog roasts to our range of celebratory menus, each and every dish is made with the utmost care to ensure that it tastes as good as it looks. Our chefs will prepare and cook your chosen menu from scratch at your party venue, we'll present and serve the dishes, and we'll even clear away after the guests have finished eating.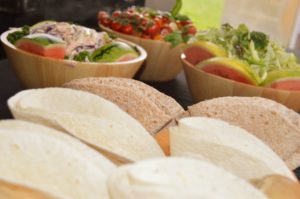 What's more, if there's any food left over, we'll plate it up so that you can enjoy it later at your leisure.
So have a look at our menus and select the one that best suits the occasion you have in mind. We have something for all tastes and budgets. Surprisingly, for a company that has based our reputation on the quality of our roasted meats, we also offer vegetarian options too. However, if you have any special requests, simply contact us here at Hog Roast Padiham and speak to our staff. We're one of the top catering companies in the Burnley area and we'll always go the extra mile to ensure that you get exactly what you want.