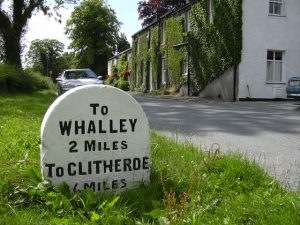 The village of Read has stood along the medieval road between Whalley and Padiham since the 16th century, and is known as the place where the Royalists and Parliamentarian forces battled for control. While these days are long behind us, Hog Roast Read can bring you a taste of medieval life with our traditional spit roasted hog roast. Whether you're planning a large get-together for a birthday or other celebration, or you've been tasked with organising an outdoor event, our chefs at Hog Roast Read will bring their hog roasting machines to your venue and cook up a tasty roast. Using top quality fresh produce from the Ribble Valley area, whether you're tempted by our juicy and succulent hogs, or other freshly roasted meats, we'll make sure that you get the most delicious and appetising food, this side of the River Calder.
Of course, while we're sure that you'll enjoy our simple, but extremely popular hog in a roll (thick slices of pork topped off with stuffing and apple sauce and crammed in a freshly baked roll), we also offer a great choice of other dishes, including salads, starters, finger food, party platters, sit-down buffets, desserts and more. Take a look at our menus and see for yourself the quality and range of our food. The menu options are so wide-ranging that we're sure you'll be very pleasantly surprised. And, whatever you choose, all our food is cooked fresh on site at your party venue by our professionally trained and experienced chefs. They've got all the skills needed to ensure that each and every spit roast results in perfectly cooked hogs topped with crisp and tasty crackling. Is your mouth watering at the thought? We bet it is!
The Best Hog Roasts in Read
While you may have looked at other caterers in the Burnley area, when you book our specialist catering company you can be sure that you'll be benefiting from the experience of professional chefs, courteous and hard-working waiting staff, and some of the best food in the River Calder area.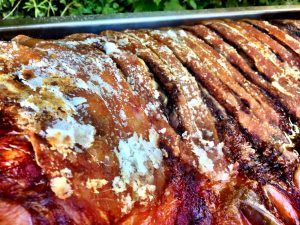 So if you've got a party to plan, why not call in the experts? We're so much more than just a hog roasting company, although we are the no 1 hog roast in Read. Our innovative chefs can whip up a banquet fit for a King, whether you fancy one of our Mediterranean or Asian themed buffets, a traditional 'Sunday dinner', or a plate of fancy canapés. Just imagine it now; tucking into a plate of tender meat that has been spit roasted for hours, accompanied by the freshest salads or vegetables, before finishing your meal off with a scrumptious dessert. You'll get all this and more from Hog Roast Read. What's more, you won't have to fight a battle; you simply just have to give us a call.