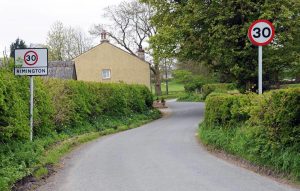 Did you know that lead mining has always been an important industry in Rimington? And, as silver is derived as a by-product of the mining process, Queen Elizabeth 1 actually declared the Stopper Lane Mine in the village as a 'Mine Royal'. While the village can't boast such status today, we know a way that you can have a celebration fit for royalty, and that's by booking the services of the number one hog roasting company in the Ribble Valley – Spitting Pig's Hog Roast Rimington.
We've perfected the art of roasting a traditional hog roast and all kinds of other meats, using our top quality spit roasting machines. Perfect for parties and get-togethers, our hog roasts are always in demand when savvy hosts are looking to offer something a little different to their guests, so why not take a leaf out of their book and order a Hog Roast Rimington hog roast for your next celebration? We've got the skills, the expertise and the experience to prepare and cook a wonderful feast fit for royalty.
The Best Hog Roasts in Rimington
Whether you're planning a private party or a corporate event; whether you're expecting 20 guests or 200; Hog Roast Rimington will have the perfect menu for you. Not only do we serve up the juiciest and succulent spit roasts in the area, but we also offer a whole host of culinary delights. From finger foods, party platters and canapés to full sit-down meals and buffets, whatever your tastes, and your budget of course, you'll find the perfect party fare for your guests. One of our most popular offerings is our simple 'hog in a roll' which features many delicious soft, succulent slices of roast pork topped off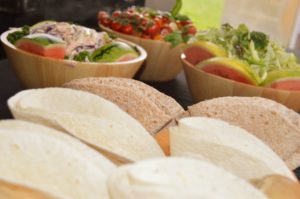 with stuffing, apple sauce and crackling, snuggled inside a freshly baked roll. However, we can cook up anything you like, plus all our food is prepared and cooked at your venue before our waiting staff serve it up to your guests.
So if you're looking for caterers with a difference, Hog Roast Rimington are the perfect choice. We've a great reputation in this part of Lancashire for serving up all kinds of party fare, including our signature hog roasts. Our menus are suitable for all kinds of occasions, from informal to formal, and we provide everything you need from chefs and waiting staff to the plates and cutlery. If you'd like to throw a party fit for royalty, give us a call. We'll make sure that your feast is fit for a Queen.