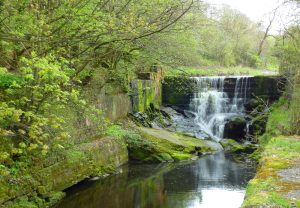 Situated 6 miles north of Burnley in the Pendleside area of East Lancashire, Roughlee has long been associated with the Pendle witches. However, there's more to Roughlee than just witchcraft, as it's located in an area of outstanding natural beauty meaning that it attracts visitors from far and wide. Home to just a couple of hundred people, a country inn and a fishery, it's the perfect place to get away from it all. However great the elements of remoteness that such an area provides, you'll be happy to know that there's a first class catering company in the area in the shape of Spitting Pig's Hog Roast Roughlee for when you want to put on a big bash.
The Best Hog Roasts in Roughlee
As the county's number one specialists in spit roasting all kinds of meats, including our signature hog roasts, we've got the experience and expertise to put on a tasty spread for all sizes of party. Whether you're planning a large informal barbecue for hundreds, or you're looking for something a little different for your wedding celebrations, by booking your outside catering with Hog Roast Roughlee; you can be sure that you'll not only get top quality food, but you'll also get the kind of service that you'd expect from a company that's renowned for going the extra mile. Our professional chefs and spit roasting machines make a spectacular centrepiece for any celebration, as they take pride in turning out the perfect spit roast. However, our catering expertise doesn't just stop there, as they're also able to produce all kinds of delicious dishes, which will delight the palettes of both meat eaters and vegetarians.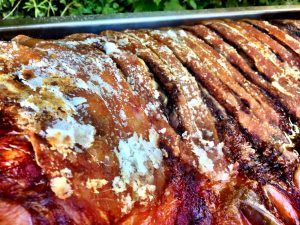 While our succulent and juicy hog and meat roasts are always in demand for all kinds of parties and celebratory events (both private and corporate), you'll also see that we offer a range of different menus. So you don't have to limit yourself to roasted meat. Choose from salads, finger foods, party platters, canapés, main courses, desserts and more, and create a sumptuous feast for your guests. Our prices are extremely reasonable, plus we provide all the catering and waiting staff to ensure that your party will go without a hitch. So, if you're looking for the caterers who really care about doing a good job, get in touch with Hog Roast Roughlee now, and find out how we can cater for your upcoming celebration. You'll be glad that you did.